Chiropractor Cory Aplin D.C.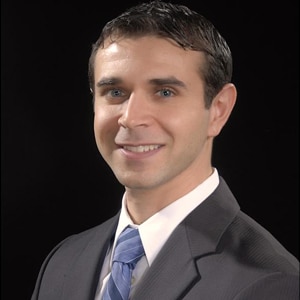 While attending Colorado State University, Dr. Cory Aplin took a special interest in Anatomy and Neurobiology. More specifically what makes the musculoskeletal system function the way it does. That, combined with his own positive experience with chiropractic treatment for headaches and lower back pain, led him to pursue a degree in Chiropractic from Southern California University of Health Sciences. After graduating Suma Cum Laude, Dr. Aplin moved from west coast to east, spending time in New York City, and eventually landing in beautiful Bethesda Maryland.
Dr. Aplin also specializes in weight loss management, creating unique personalized programs based on scientific principles and easy to follow protocols.
Dr. Cory Aplin's Philosophy:
"My practice philosophy has always been to deliver personalized care for each patient, with clearly defined goals and outcome assessments. Nutrition, physical fitness, and healthy lifestyle choices have long been a part of my personal life, and have always been at the forefront of my professional practice. I am proud to say that I have never compromised patient care. From the very beginning I have employed every tool at my disposal to take patients from pain or sickness to wellness and beyond. I humbly realize my limitations. As such, when indicated I will not hesitate to call upon other specialists to assist my patients in their quest for health, be it orthopedists, neurologists, physical therapists, massage therapists or acupuncturists. As a chiropractor I am most commonly called upon to address pain syndromes – back pain, neck pain, headaches, etc. Controlling or stopping pain is usually the easiest part of the treatment program. The biggest rewards come when patients continue beyond short term relief care and turn the corner toward getting and staying truly healthy. I know that I have done my job well when I see a patient eagerly shift from passive care to active participation."
---
Chiropractor Seth Spencer D.C.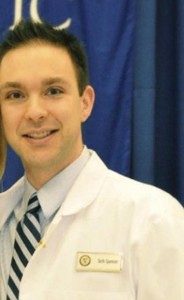 Dr. Seth Spencer was raised in the upstate New York area of Cortland. While attending the University of Rochester he specialized in not only Biology but Finance. In attending New York Chiropractic College he developed an astute understanding of the human body especially as it relates to the neuromuscular skeletal system. Combining that with rigorous training in manipulation techniques and soft tissue mobilization, it created a strong foundation for total body care. After graduation from NYCC he moved to the south to bring his skillset to treat the people of the great state of Maryland. First working in the Baltimore area he now is practicing in Bethesda, Maryland.
Dr. Seth Spencer's Chiropractic Philosophy:
"Chiropractic care is unique in that it provides a holistic total body approach to health care. I believe in a two front view of healthcare. Not only can it treat the underlying causes of a person's ailments but can also focus on key preventative measures to help sustain a healthy lifestyle. By focusing on the neuromuscular skeletal system and other aspects of health including nutrition, ergonomics, and wellness care. I believe that working together with other great health care providers including primary care physicians, specialist, physical therapist, acupuncturists, and massage therapists maximizes a patient's full body potential."
---
Chiropractor Lukumon Adisa D.C.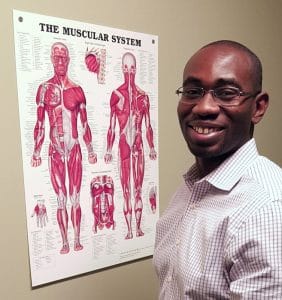 Growing up in Pittsburgh, Dr. Lukumon Adisa was surrounded by family members who worked in health care. Through careful observation matched with a curiosity for everything science, he attended Slippery Rock University where he majored in Exercise Science with a focus in Cardiac Rehabilitation. To follow up on his work as an Exercise Physiologist, he attended National University of Health Sciences to pursue a degree in Chiropractic. It was at National where he cultivated an appreciation for human anatomy & physiology, the art of chiropractic manipulation, and a passion of whole health healing. Dr. Adisa has worked both in Pittsburgh, PA and the DC metro area and hopes to bring his diverse experiences to the people of Bethesda, MD.
Dr. Lukumon Adisa's Personal Philosophy:
"The philosophy of chiropractic allows me to look at a person's health through a deductive lens. That is, looking at a problem from general to specific area of complaint. The human body is beautifully connected and one can not dismiss these connections looking at a specific problem without addressing the whole. With all my patients, I devote careful attention to the biomechanics, structure, and function of the spine and its effects on the musculoskeletal and neurological systems. As a practitioner of whole-health healing, I educate all my patients on nutrition, stress/sleep management, and current health trends that affect all of our lives. As the paradigm of health care continues to shift in a holistic direction, it is important that all health care providers are on the same page to address the unique needs of the patients we treat."
---
About Our Practice
Providers
The providers at Montgomery County Chiropractic offer a focused multidisciplinary approach to your healthcare.  They have found that the combination of manual therapy, massage, stretching, joint mobilization and guided exercises are instrumental in helping to relieve pain and improve function for a wide variety of musculoskeletal conditions.
Facility
We are proud to provide a state-of-the-art facility for the highest quality chiropractic care and physical therapy available.  It is one of our top priorities to protect the well-being of our valued patients. We are confident that you will feel right at home in our office as we welcome all patients as if they were family.
Appointments
If you would like to make an appointment, please contact our office by phone (301) 907-6533 or email us.
Our office facilitates communications and appointments, especially for new patients seeking help.
Financial
We are pleased to say that we are covered under many insurance plans and are happy to verify your insurance benefits for you. We will do everything we can to help you afford the treatment you need and want. Other forms of payment accepted by the office are check, cash, or any major credit card.
Cancellation
If you are unable to keep an appointment, we ask that you kindly provide us with at least 24 hours notice. We ask for this advance notice so that we can offer this appointment to another patient. A fee may be charged if a patient does not show up for an appointment without sufficient notice.
We would like to take this opportunity to thank you for choosing our practice for your chiropractic care.
Offering the highest quality Bethesda Chiropractor and Physical Therapy Services with a convenient downtown location at the intersection of Arlington Rd and Bradley Blvd, behind the CVS.  There is free validated garage parking on-site.
| | |
| --- | --- |
| Monday | 10:00am - 8:00pm |
| Tuesday | Closed |
| Wednesday | 10:00am - 8:00pm |
| Thursday | 10:00am - 8:00pm |
| Friday | 11:00am - 5:00pm |
| Saturday | Closed |
| Sunday | Closed |