Welcome to Montgomery County Chiropractic located in Bethesda. Chiropractic is one of the most amazing healthcare professions, but very few people understand what it's all about. This article is here to help you gain a basic understanding of how our Bethesda chiropractors can help you and your family.
---
Welcome to Montgomery County Chiropractic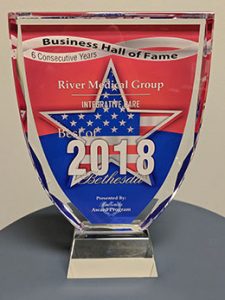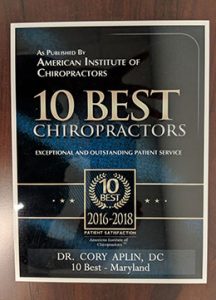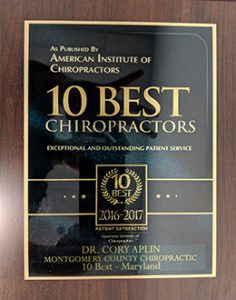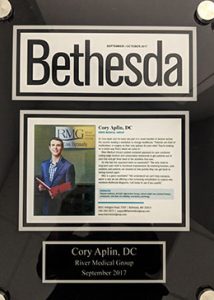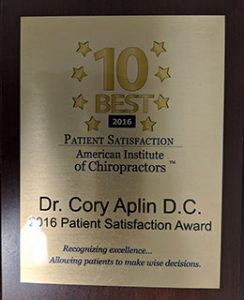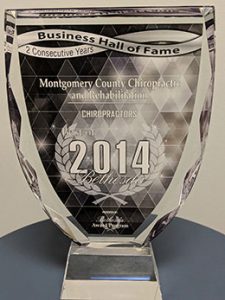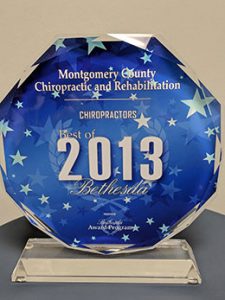 Our clinic has earned distinction in for chiropractic and physical therapy excellence since 2013.  We have been able to do this by offering exceptional chiropractic and physical therapy service to the DC Metro Area, utilizing the latest advances in research and technology.  Much of the credit goes to our warm, friendly staff who will go out of their way to assist you in any way possible.  While most people dread going to the doctor, especially when they are in pain, we strive to create a welcoming environment where everybody knows each other's name so our patients actually look forward to their next appointment.
We chose downtown Bethesda as our permanent home because it's one of the most health conscious cities in the US, and its proximity to the Bethesda Metro Stop, local restaurants, shops, and businesses allows us to cater to both young professionals and long term residents alike.
---
Our Mission
The Mission of the doctors at Montgomery County Chiropractic is to get our patients out of pain and back to doing the things they love in as short amount of time as possible.
Our unique approach combining traditional Chiropractic care with Physical Therapy Services allows us to take a multifaceted approach to treating pain syndromes.  Each patient is treated as an individual with a unique treatment plan tailored to your specific condition.  Through our combination treatments of massage, assisted stretching, joint mobilization/adjusting techniques and specific rehabilitative exercises, we are able to effectively treat both acute and chronic conditions ranging anywhere from traditional neck and back pain to postural syndromes (ie. Sitting at a desk too long), disk herniation, sciatica, knee pain, tennis elbow and arthritis pain, just to name a few.
Our ultimate goal as you improve is to transition you to taking a more active role in you care which enables both a faster recovery as well as a reduced chance of re-injury in the future.
We work closely with medical professionals throughout the Bethesda and Washington DC area, and are happy to furnish your medical doctor with updates of your progress throughout the treatment.
---
Technological Advances
While Most of our Chiropractic patients opt for manual (hands on) adjustments of the spine, we understand that not every patient is a good candidate.  Because of this, we have other tools at our disposal that can assist us in achieving our goal of getting you out of pain.
Cold Laser – A class IV, FDA approved laser nicknamed "cold laser" because the light penetrates through the skin where your body's temperature sensors are located so little to no heat is felt during treatment.  The Cold Laser penetrates into the muscles, tendons and ligaments, improving circulation, reducing inflammation and stimulating your body's own healing processes.
Arthroscopic – A handheld joint mobilizing tool.  Allows us to safely mobilize joints in the neck and back in patients who aren't candidates for manual adjustments.
Dry Needling – A trigger point therapy technique where small solid filament needles are inserted into the muscle to release muscle spasm.
| | |
| --- | --- |
| Monday | 10:00am - 8:00pm |
| Tuesday | Closed |
| Wednesday | 10:00am - 8:00pm |
| Thursday | 10:00am - 8:00pm |
| Friday | 11:00am - 5:00pm |
| Saturday | Closed |
| Sunday | Closed |